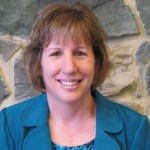 @pattitingen
active 5 years, 6 months ago
Registered Member
Name
Website
Bio & Book Info

He Was Never a Cat: Knick's Story, My Story, Your Story

"He Was Never a Cat" is the heartwarming true story of a remarkable tabby named Knickerbocker, the owners who adore him, and the extraordinary God who loves them unconditionally. Humorous stories relating the many antics of Knick are told along with the author's personal testimony. Spiritual insights gleaned from their encounters together will teach and challenge readers in their own relationships with God.

Patti lives in Lancaster County, Pennsylvania with her husband Doug and her next best cat, Braveheart. Her new book, "A God for All Seasons: Inspiration and Reflection for All Times, " is scheduled for release in September 2012.