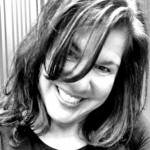 @lajohannesson
active 4 years, 11 months ago
Registered Member
Name
Website
Bio & Book Info

eloves me, eloves me not

Still single at 39, Kayte Wexford has everything but Mr. Right. With keyboard at the ready, she turns to technology for help.

Kayte dives fingers first into a sea of online dating, instant messaging and email exchanges where she connects with some charming, hilarious, bizarre and downright frightening characters. Each encounter teaches her something and tests her optimism, intuition and commitment, while advancing her that next necessary step in her quest for love.

e-loves me, e-loves me not is a contemporary romantic comedy that examines the effects of technology on communication, dating and love. It focuses on the relationship of four (five if you count the dog) main characters, each with their unique views on love: there's Kayte the ever-hopeful romantic idealist who has done, and will do, almost anything to find it, Roman the consummate bachelor who has played the dating game for far too long, Thomas who's new to all this and wary about trusting love again so soon and Chloe who appears to be living the perfect version of it.

Join this eclectic ensemble on their journey and see if you can predict where Kayte will end up and with whom!

About the author

L. A. (Linda) Johannesson recently traded a 20+ year corporate career in marketing and communications for the fresh challenges of independent novelist and publisher.

She's ecstatic about launching her breakout novel chronicling one woman's unpredictable and entertaining quest to find love through online dating – eloves me, eloves me not is now available.

Hard at work on book number two, My Social Life, Linda's greater aspiration is to author a series of successful contemporary romantic comedies that pair the latest in technology with women who are confident, accomplished and sensual creatures – think romantic fiction with a geeky twist! She's proud to pioneer the emerging genre she dubs digichick lit.

A Canadian, originally from Toronto, Canada she now calls Sydney, Australia home. She travels often and happily shares her home and heart with the Aussie bloke she met in writing class and their Golden Retriever.