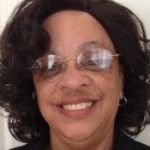 @jlewiswilliams
active 4 years, 8 months ago
Registered Member
Name
Bio & Book Info

Author Bio: By day, Jennifer Lewis Williams is a busy attorney for a Texas appellate court. By night, she is a busy creator of colorful characters who populate her crime fiction. A Kansas native, she resides in a Dallas suburb with four furry girls: a Pug, two Chihuahuas, and a Shar-Pei. She is a member of Mystery Writers of America, Southwest Division, and she loves reading science fiction, mysteries, and tales about the Old West.

Book Info: Title – A Murder Among Friends.
During the summer of 2005, radio station reporter Marcus Franklin Agaston searches for the killer of his friend Catherine, a pregnant surrogate for a childless gay couple. While piecing together available clues, Marcus's childhood friend's demands for money threaten to derail Marcus. Dire consequences find Marcus's childhood friend when Sam, Marcus's husband of five years and a successful lawyer, learns the truth.
As Marcus uncovers clues to the killer's identify, a tragic event temporarily immobilizes him, bringing him face-to-face with the real killer. Their meeting is explosive, but Marcus's final discovery threatens to destroy his life completely.