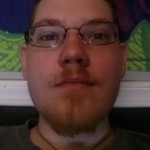 @dneumann
active 4 years, 2 months ago
Registered Member
Name
Website
Bio & Book Info

http://www.llumina.com/store/oma.htm

REVIEWS
Daniel has been gifted with a creative imagination and an intuitive technical brilliance that give this book authenticity. He weaves a spell of suspense and a frightening vision of what we might expect in the future… I am expecting to read more exciting works from young Daniel J. Neumann. He shows promise in leading the way for a melding of Science Fiction and spirituality, with a religious conviction. —(Richard R. Blake– Reader Views).

… the product of a dynamically creative mind–Daniel Neumann's… a flare for creativity… I can certainly recommend it.
—Kaye Trout– of Kaye Trout Book Reviews.

The plot has several nice turns that leave you wondering who the enemy really is and all is tidily resolved in less than 200 pages. Check it out.—Jeff Young– Bookseller for Barnes and Nobles.

Neumann's interview with ABC – If you would like to see it, follow the link below and then click "watch evideo."
http://www.abc27.com/news/stories/1206/378160.html
About the Book

Growing up in the 31st century, Jack, Jennifer, Kevin, Geoffrey, and Harold have never known peace. A thirty-year war has so engulfed their lives, the very meaning of their existence is to be a well-trained weapon. With nearly infinite numbers, the Surculus threaten to annihilate the newly Unified Earth. The Celestial Guard deploys its latest weapon: the powerful One Man Army suit, and Project OMAHA. Through the eyes of five young soldiers, learn the meaning of the acronym. Face greed, deceit, and unexplainable events. Then discover why war is hell.

About the author
In seventh grade, Dan Neumann began writing short stories and movies. After filming until exhausted, he revisited writing as a form of creative expression. Dan is also an avid Sporting Clays shooter in the Scholastic Clay Target Program, and enjoys other sports with the shotgun, such as hunting. At the age of fifteen, he managed to juggle writing, homework, friends, practices for Sporting Clays, and others. Now One Man Army has given Dan quite a reputation locally. He thanks his good family, supportive set of friends, and a talent he credits to the Creator.

http://www.abebooks.com/OMA-Part-2-Dan-Neumann-Llumina/7906658848/bd

http://www.thefreelibrary.com/OMA%3A+Part+2.-a0176562493

Fifteen years after the Thirty-Year War, humanity enjoys a state of peace. Team OMAHA has been decommissioned, and all but Harold have left the military life. Then, suddenly, tensions grow between Humanity and the Surculus. Humankind's old enemy demands Vanessa, the Barsilian girl adopted by humans. Can peace be maintained? Who's giving the orders? Powerful emotions ignite, and vengeance is sought, as old friends and foes reunite in the conclusion of the OMA story.

About the Author:

Dan Neumann wrote the sequel to OMA: One Man Army at sixteen years old. Since his debut novel, he has won awards for his short stories in the Scholastic Writing Competition. He appreciates his family, friends, and Susquehanna Township High School. Still under the belief that his spontaneous writing talent is the result of a life-changing miracle, he dedicates his book to God.