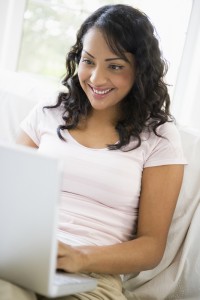 The #1 reason we require registration is to help ensure only legitimate authors (and not representatives of the self-publishing companies) post reviews and ratings. This keeps our system as honest as possible to make SelfPubSmart.com a trusted and valued resource in the self-publishing community. Registering is absolutely free, no strings attached.
But being a SelfPubSmart.com member provides direct benefits for you:
Get a free immediate download of our ebook The 53 Biggest Self-Publishing Mistakes and How to Avoid Them, a resource that every self-published author or aspiring author must have.
Build awareness of your book and traffic to your website through your profile page on our site, which you can set up to feature your photo or book cover, bio, book info, and a link to your site or book listing (e.g., Amazon page).
Network with other SelfPubSmart.com authors by sending and receiving private messages with other registered members.
Promote your profile page with a direct link from your review(s), which allows visitors to learn more about you and your books.
Become a smarter self-published author through our exclusive members-only content and expertise.
And as we continue building our website and following, you will be entitled to future additional benefits, such as articles by guest experts and exclusive industry reports.
Click here to become a member in less than two minutes, at no cost whatsoever!